Unicycle #10 - Don't Stay Bored 🥱
As a reminder, I'm Alex Grintsvayg and you're reading Unicycle. I welcome your feedback - hit Reply or message me anonymously. If someone forwarded you this email, subscribe here to follow along.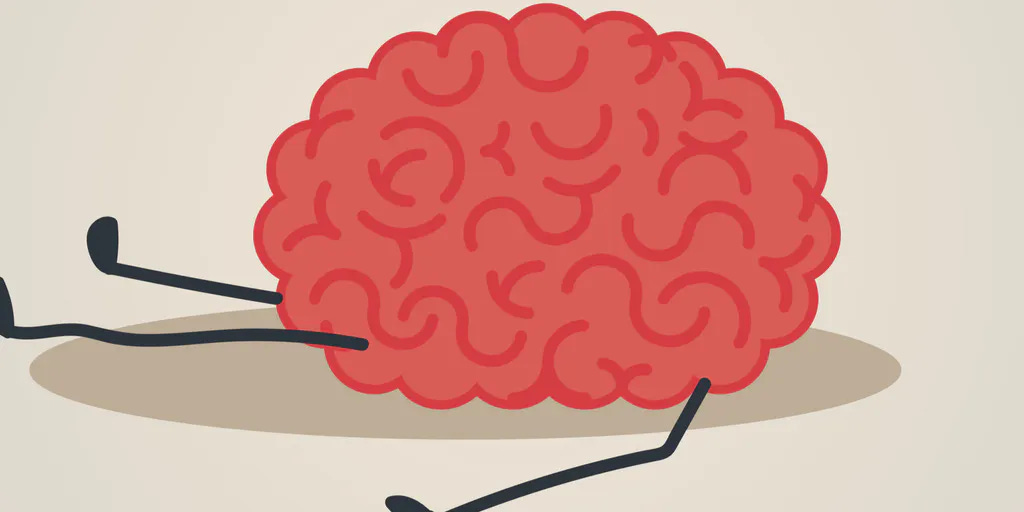 Hello dear friends :-)
A short story: You're watching a movie. The first twenty minutes were kind of cool, but you're not having fun anymore. None of the characters are interesting, you don't care about the story, but you keep watching because you know this movie won an Oscar and your friends all rave about it. Still, you're bored. "Why am I bored?" you ask yourself. "I could be doing something fun. What's wrong with me?"
There is something wrong, but it's probably not what you think. And, to give you a quick preview of the rest of this email, the solution is to stop what you're doing and do something fun instead.
In fact, if you're bored right now, close this email and go do something else (but first click here to let me know you did). You have my permission. Seriously.
…
Still with me? Great! So, what is wrong with you? There are two questions here:
Why am I bored?

Why am I staying bored?
The answer to the first is that there's a conflict inside you between several thoughts or ideas. The source of the conflict could be conscious or unconscious. Maybe you feel a nameless anxiety that you can't explain. It's really caused by a stressful presentation you gave at work and your mind needs quiet to process it, which conflicts with the loud fight scene you're watching, but you couldn't tell me that if I asked. Whatever the case, the conflict is preventing you from enjoying the movie.
How do you resolve a conflict that you are not conscious of? You do what's fun. Philosopher David Deutsch calls this the Fun Criterion. When you're having fun, you can be sure there's no subconscious conflict. So if you feel something's wrong, optimizing for fun will move you in the right direction.
This doesn't mean you should avoid all effort. "Fun" is not a synonym for "short-sighted pleasure". Hard things can be fun. Feeling exhausted and freezing cold may not sound fun to you, but it might be extremely fun to a dedicated alpinist about to summit Everest.
Why don't we do this all the time? Often it's out of politeness, a social convention that signals belonging. I wrote two weeks ago about the reasons for doing something. Politeness is squarely a tribal thing. You don't want to leave the movie because that's not what people like you should do. Maybe you feel you shouldn't "waste money" since you paid for the ticket. Or your friends would think it's weird you're not enjoying yourself like they are.
The good news is that the internet is changing this convention. In the online world of abundance, there's an infinite amount of really great stuff out there. So our tolerance for boredom is decreasing. Not enjoying a website? Go to another. Bored on Tinder? Swipe left. Even in the physical world, unconferences are promoting the law of 2 feet: if you're not interested, use your two feet and join another group. You don't have to finish climbing Everest if you realize you don't like snow.
Breaking this convention gives you the freedom to try more things without commiting to them. It also increases holds everyone to a higher standard of empathy. I know you don't have to keep reading what I write, so I think about what you'd actually enjoy. Why read my newsletter, when you could be watching Joe Rogan or browsing Reddit.
Don't tolerate unintentional boredom. Optimize for fun. It's ok now :-)
---
These one-click surveys help me empathize with you. Did this email connect with something in your life experience?
---
Cheers,
Grin
This newsletter goes out every Wednesday by 12pm ET. If I'm late, I'll pay $200 to the first person who emails me about it. Got this after noon? Hit Reply and make me pay! Thanks for keeping me accountable.